Arnau Oriol
Up today we we have the work of Spanish photographer Arnau Oriol. Born in Barcelona in 1981, his work sits within the documentary tradition, spanning both photography and video. Since completing the MA in Photojournalism at LCC he has divided his time between personal and commissioned work. Arnau has been shortlisted twice for the Alcances film festival as well as receiving an honourable mention from Magenta Flash Forward 2013. We're excited to have him in the festival!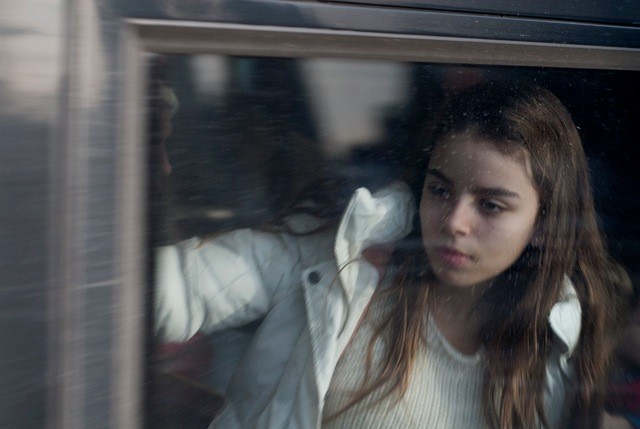 To begin, please tell us a little about your work.
Wandering around with my camera is such a pleasure, it's my favorite activity. My photography work up to now, in general terms, is a visual exploration of London urban spaces and how people relate to it.
Where are you from originally and what is your relationship to London?
I am from Barcelona, Spain. I first came to London when I was 19 and I wasn't sure about what to do with my life. I lived in London for about a year, supporting myself in under paid jobs and developing at the same time a keen interest on photography. My sister borrowed me an old 35mm Minolta. Without any friend, I wandered the city with my camera, producing my first black & white images, which I would develop later in a dark room with my sister's help. Later I went to Barcelona to study a degree and after that I came back to London, where I am currently based.
Whilst your work is rooted in photography, what is your relationship to other mediums, be they painting, video or literature?
Looking at paintings and reading literature are natural sources of ideas and inspiration. And the making of documentary films is a parallel activity I have been doing along with photography in the last 5 years. To me video, in the traditional sense, is a much better way to tell stories or convey messages, as it is literature, while photography is more about impressions, open doors inviting you in but without a clear exit, ambiguous, fragmented. The platforms photography is shown are changing and that leads to the logic progression of audio and video merging with it. The use of audio over photography projections adds a new layer with a wide range of possibilities for story telling, atmosphere and texture creating.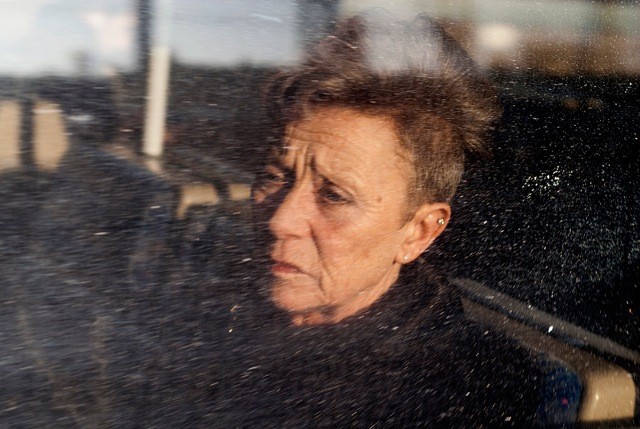 What is the starting point for the work you make?
I don't have an strict methodology. I often wander the streets with my camera, and many times ideas come while shooting images without a specific aim. Suddenly a group of images make some sort of sense. Then a vague idea comes and followed by some research I start exploring that idea. So often the idea changes and adapts to the possibility of the camera. My way of working is flexible, and my material becomes very malleable. In some projects I eventually find a formula and I work quite mechanical. In others the whole process of shooting is the search of a formula.  In 'Commuters' the starting point was a picture I took after getting off from the train of a melancholic woman looking out the carriage window.  Although the idea of photographing train and underground commuters had been in my mind for some time.
Without giving the game away, what will you be showing at the Night Contact festival?
It's a series of portraits of London train commuters on their natural state of introspection and distant thought, looking out the window while traveling by train. I have been shooting 'Commuters' intermittently throughout the last 8 months, and it's a project I want to extend in the future.
What else interests you besides photography?
Cinema, documentary filmmaking, maps, cities, urbanism, history, cultural identity, music, food, traveling (although I don't travel as much as I'd like to). I also love mountains.
What are you working on at the moment? How much can you tell us about it?
I have always many projects in mind. I will continue exploring London. I'd like to extend my project 'Commuters'. I'd like to add voices to it and turn it onto a short film, but I am also thinking about another series of commuters on a different location. I am also looking for funding to finish a documentary film about the repopulation of the liberated territories of the Western Sahara. It's a film about a politically disputed territory, inhabited mainly by nomads and in a process of being repopulated by the refugees caught for more than 30 years in southern Algeria.
Also, I just came back from a trip to Ghana, which have been such a visual drunkenness, but also raised plenty of questions I want to explore. I've been mesmerized by the several European Castles and Forts that exist along the former Gold Coast (or slave coast) that once were used to imprison and ship slaves to the Caribbean. I'd like to work on a project related to it. London has tight bonds with the transatlantic slave trade and with Ghana. And that is something I would like to explore.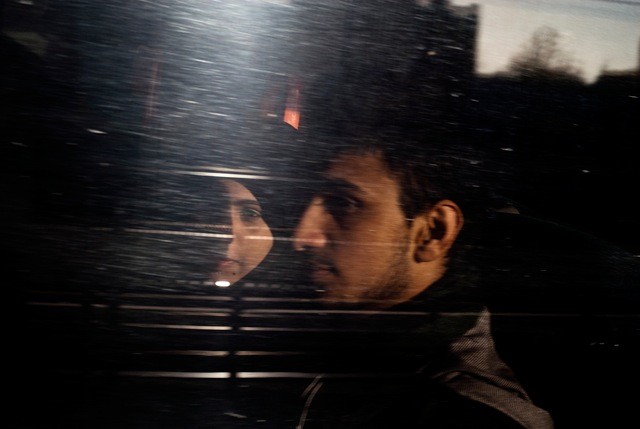 What pictures do you have pinned up above your desk or in your studio that inspire you?
I have images of Viviane Sassen, Daido Moriyama, Joseph Koudelka, Andre Kertesz and Brassai pinned up in the wall. And I also have books from Alex Webb, Koudelka, Bruce Davidson and Stephen Shore. The films of Johan Van Der Keuken are a continuous source of inspiration.
What other practitioners are you most excited to be showing alongside?
I don't know the work of many of the practitioners that will be on Night Contact and that it's good because will be very refreshing for me. I am very proud to be showing alongside Stephen Gill who has been a source of inspiration, especially when I was working on my project 'Pre-Olympic Landscapes'. I first found out about him when reading Iain Sinclair's book 'Hackney, the red rose empire'. I admire his very unorthodox and plastic approach to photography.
What would you hope that festivals such as Night Contact ultimately achieve?
One important thing is to give a platform for young, freshly eyed and non-established artists to show their work to an audience, on an environment of innovation and vanguard. Even more important is to put together photographers, editors, publishers, commissioners and other players in the photography industry. Ultimately, putting together all this people have to generate ideas, new work and new collaborations.