Anne Bourgeois-Vignon, Open submissions judge
We're delighted that Anne Bourgeois-Vignon, Creative Content Director of NOWNESS, is taking part open submissions project, as part of the judging panel.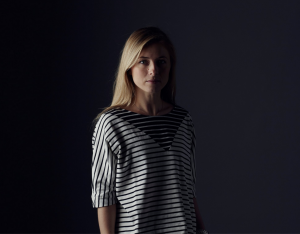 The open submissions project invites judges to submit a line of text that has personal resonance with them. The text is open for interpretation by artists/photographers  as we ask for image submissions that respond to one of the lines of text. The judges will then edit and create a slideshow from the resulting pool of images.
Anne's chosen text is:
"All that is clear is the perfection of what we were given, the unworthiness of our response, and the certainty, in view of our current deprivation, that we are judged."
(Robert Adams, 1986)
We asked Anne to tell us about her choice…
"This quote by Robert Adams is steeped in the photographer's passion for, and life-long commitment to, the natural environment, but it can also be read within the wider context of the photographic discipline, opening questions and debates about the meaning of photography itself. What does the photographic act mean, how do the aesthetic choices made by the artist affect interpretation, what does it mean to show photographic work? These are only some of the questions underlying this quote, which can inform a response to it."
Submit your images here.
About Anne
Anne commissions photography and film projects for print and web, both editorially and in the context of branded collaborations. Currently the Creative Content Director of NOWNESS, previously she has held roles as the Picture Director of Forward Publishing and the Cultural Director of photographers' agency INSTITUTE. She has freelanced for TIME Magazine and CondeNast Paris. She writes about photography, and has reviewed portfolios at The Photographers Gallery, Les Rencontres d'Arles, FORMAT Festival, Rhubarb Rhubarb, BJP vision, amongst others. She was a member of the jury for the Magnum Photos Ideas Tap Photographic Award, the Sony World Photography Students Award, and the Firecracker European Photography Grant for Women, as well as nominating for the TIME Photobooks of the Year.