Esther Teichmann, Open submissions judge
We showed German/American artist Esther Teichmann's film In Search of Lightning at Night Contact 2013 and are delighted to have her join our open submissions selection panel for Night Contact 2014.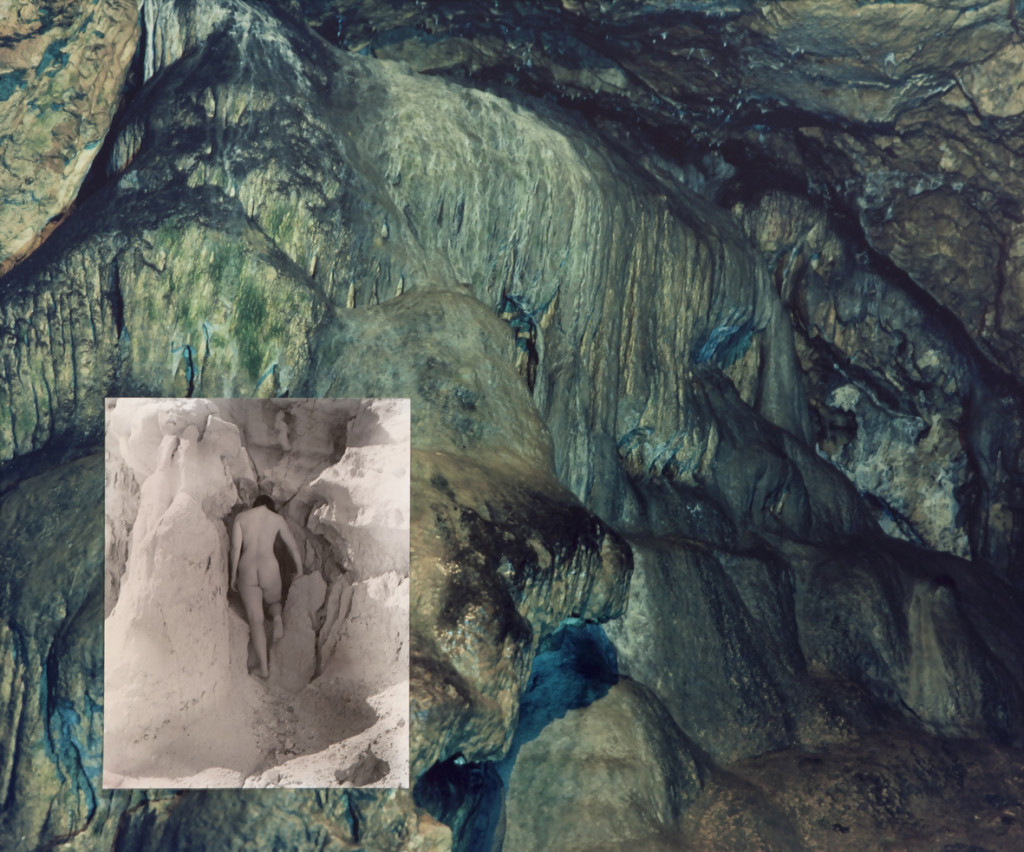 From Fractal Scars, Salt Water and Tears 
Esther has selected the following text for artist/photographers to respond to:
"As he swam , he pursued a sort of reverie in which he confused himself with the sea. The intoxication of leaving himself, of slipping into the void, of dispersing himself in the thought of water, made him forget every discomfort."
Maurice Blanchot, Thomas the Obscure, translated by Robert Lamberton, New York: Station Hill Press, 1973 (1941)
Esther explained:
"The quote is from one of my favorite novels, Thomas the Obscure by Maurice Blanchot. This passage describes Thomas being penetrated by the sea as he swims inside her, losing all sense of self and separateness. It reminds me of the act of taking an image – of becoming one with that before you, which consumes and fascinates."
About Esther 
Artist Esther Teichmann received an MA and PhD from the Royal College of Art. Primarily based in London, she is senior lecturer at the London College of Communication, visiting lecturer at the Royal College of Art and spent the past year as guest professor at the California College of the Arts in San Francisco. Teichmann has both published and shown her work internationally. In the last year, she participated in group exhibitions at the Houston Centre of Photography and the Dong Gang Museum of Photography in South Korea. Esther has had further group and solo shows in museums and galleries in Germany, the UK, the United States, Australia, Italy and Switzerland. Teichmann has recently been published in Carol Mavor's Black and Blue (Duke University Press) and Mavor's Blue Mythologies (Reaktion Books). Upon invitation Esther has curated talks programms for the Photographers' Gallery (on Affect in 2011), and guest edited and written six features for Foam Museum's blog (2013). New visual and written works are featured in the current issue of the Spanish/ Mexican Photography biannual EXIT. Esther is currently working on a new film, Fulmine, to be shown at Legion TV in London in early 2015, (following her 2012 film In Search of Lightning). Fractal Scars, Salt Water and Tears was shown at Flowers in London in May and will tour to Paris for the Levallois Award in October. Alongside the show, Teichmann produced Vol V of Self Publish Be Happy's book club limitited edition artist books, which launched in April and is sold out. The Fall issue of Hotshoe will feature this new work and an essay by Carol Mavor for the Winter issue of Cabinet will have a piece from Fractal Scars at its centre.