Esther Teichmann
The work of Esther Teichmann constantly catches me off guard. It can be startlingly direct, yet is constructed in such a way that there are multiple layers to get lost within. It is this notion of diving in between the layers within her images that appeals most. She will be showing her film In Search of Lightning at the festival.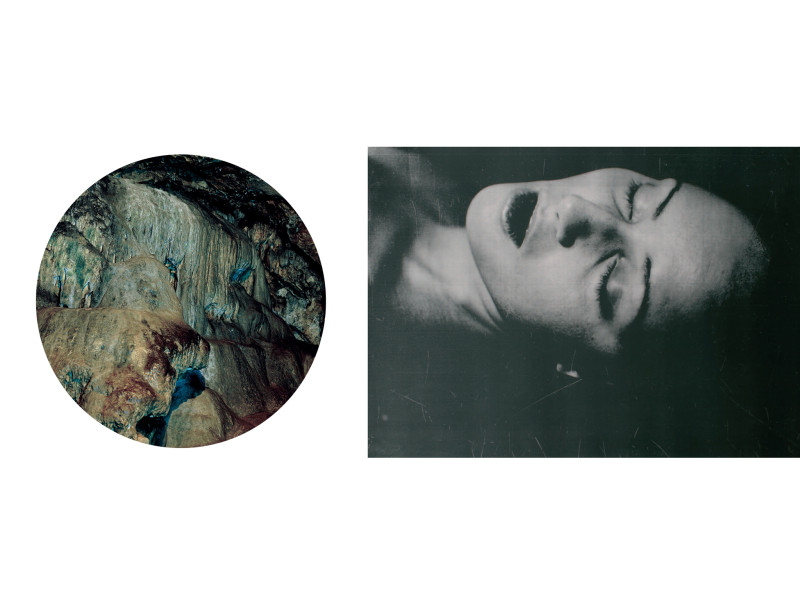 Upon looking at your work I see the characters presented as impenetrable forms. They are suspended as objects of desire and loss, not to be understood on their own terms, but rather in relation to you their author. They are so unquestionably yours, that as an audience I feel we are led to reflect upon you quite directly. How aware are you of this gaze? Is there a distance between the figure of the artist and the figure within daily life?
Having thought about this question for a while, I suppose that while I am aware that an audience watching In Search of Lightning may assume that the voice is mine (it is not although it sounds like me) and the story my own, I also paradoxically feel a distance to the audience and therefore protected by the work I make. The stories I write and use as voiceovers in films (there are several new pieces currently in the editing stage) are both autobiographical and fictional, and through reworking, rewriting and recording voices reading and speaking the text, a distance is created from what might seem to be very intimate narratives. Through this process it often feels like it becomes closer to a 'truth'. The process of working with still images and subjects is very similar; whether it is my own body or that of family, close friends or strangers being depicted. You are very right in identifying that the work is not so much about the people within the work so much as myself, my fantasy of them and the way I use them as a stand-in of some kind. Yet it's important to note that I need to desire and love them in some way to make an image that works, even if only momentarily in that instant.

In looking for parallels between your practice and that of other contemporary artists, the closest I got was Laure Prouvost, nominated for this years Turner Prize. Do you see this comparison?
I just got back a few days ago from a year in San Francisco working as a visiting artist and professor at The California College of the Arts, so unfortunately didn't get to see her Whitechapel Max Mara show, although I read a lot about her work and watched clips online. I definitely see a lot of parallels both in her aesthetic and process, although her work is very different. I am really excited about this years Turner Prize and am glad I will be here! Although I missed last years prize, I was so happy that such amazing female artists were shows, Spartacus Chetwynd (we collaborated on a show in Berlin) is a close friend and Elizabeth Price was a brilliant tutor at the RCA during my PHD.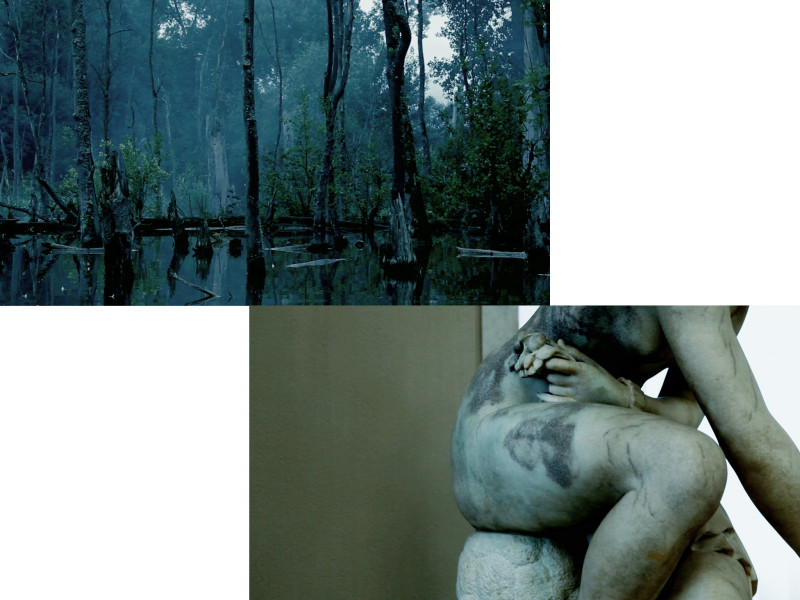 Finally, your work returns to similar spaces repeatedly: the swamp, the greenhouse, the observatory or the darkroom for example. In these spaces time appears to slow down and often pause completely. I am interested in how this sense of time shifting occurs during the making of the work, as well as in the final image. Do you sense it when you are standing there in person? Or is it something that appears later only within the image?
I kind of want to cry with joy at this question because it touches on the part of the work that isn't visible (or perhaps it is), but maybe is the biggest part for me, which is the feeling of being in these spaces or moments either alone or with just one other person whom I am photographing. In some ways it wouldn't matter if I never looked at the images or footage again after having seen it in the moment of making and experiencing the strange concentration, which allows you to disappear and only the image to exist. I am happiest at dawn in a swamp or canoeing down a jungly river in the morning fog to find the perfect place to stop and film or photograph. The darkroom and studio set have the same magic ability to erase 'the real' and take on this other temporality.