TOM POPE AND TERRENCE SMITH – 7 DAYS, 7 QUESTIONS: DAY 6
When Tom Pope and Terrence Smith embarked on their seven-day journey between London and Brighton by tandem bicycle, we asked them to answer one question per day. During the journey they applied strict rules, including not speaking to each other, turning their collaborative journey into a performative event captured in the experimental film Silent Fore to Aft.
We will be publishing a question and their collaborative text and photographic answers each day culminating with the premiere of Silent Fore to Aft between 6-10pm on Saturday 18th October at Circus Street Market in a specially designed truck trailer. The following day at 2pm, Tom Pope and Terrence Smith will hold an artist talk about the project at the University of Brighton, Grand Parade. Book your free place here.
Day 6
What is the hardest thing about this journey?
Pushing a fully laden tandem up Battery Hill, East Sussex.
The physical aspect of the journey was demanding. This coupled with the prospect that upon arrival at the day's destination we had to lock the tandem up and spend the rest of the day, around 9 hours, out making work. Granted this was the premise of the proposed project, which was designed to take us outside of our comfort zones and push our physical and conceptual limits both individually and collaboratively.
The notion is then raised about how far can you creatively push your collaborator? Collaboration is challenging; not being able to talk with your collaborator had both its positives and negatives. There was no process of evaluating or dismissing ideas while they were on the drawing board; this allowed us to transform all thoughts that either Terry or myself came up with into work. For me, this facilitated interesting situations, where anything can happen, go wrong or be discovered.
Not communicating inhibited us from bouncing ideas off each other, back and forth, and developing work together. This meant we thought and often worked individually, with the collaborator using initiative when the other was shooting. If I wanted Terry to do something specific, I had to demonstrate and then physically move him into position. This worked successfully, when I prompted Terry to play a game of limbo, and probably failed in situations where both Terry and myself would have discussed or verbally encouraged each other to do or participate in creating work.
– Tom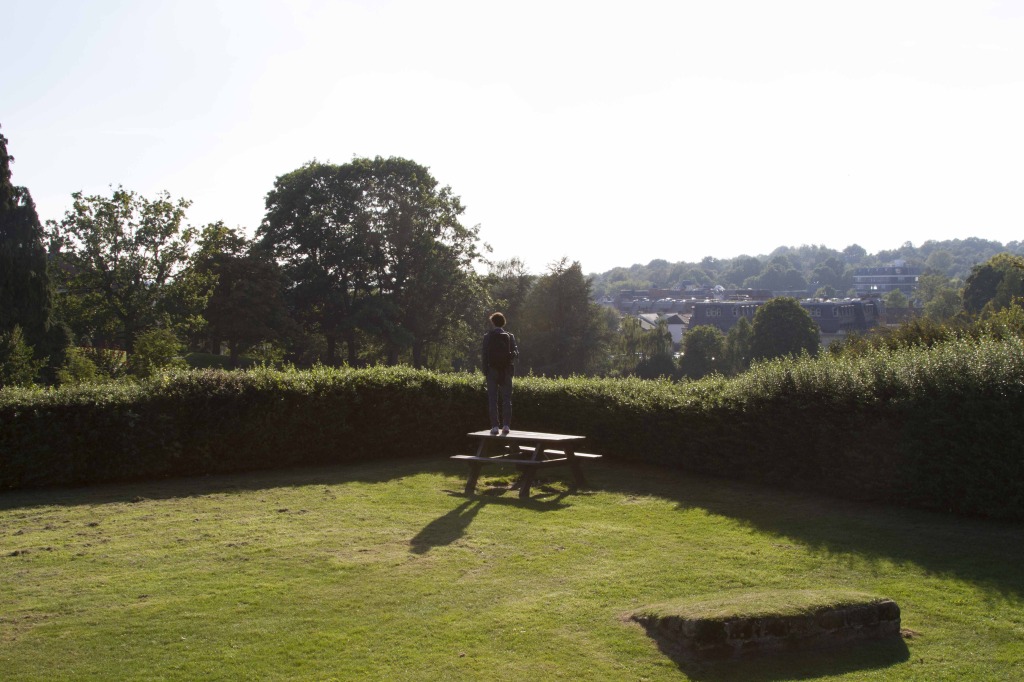 – Terry